The other day, I did something I've never done before—I attended a Heart & Soul show.
I've played in a lot of Heart & Soul shows—about a hundred, over the years. I've lugged my upright bass to nursing homes and rehab facilities and even the State Prison, and I've had a great time doing it. Now I'm on the board of Heart & Soul, and I volunteered to write this letter. I thought it would be easy to tell you, from my own personal experience, about "the healing power of music." But then I worried: what do I really know about it? I've read about it, and I've seen videos of practically vegetative patients coming to life with earphones on—but my own personal experience of Heart & Soul is that it's
fun
. I'm up there propping up my big, awkward instrument, trying to play in tune, listening to my bandmates, trading smiles with the residents who've come to hear, and it's a great time. Now, seriously, who's going to donate money just so that I can have a great time
Give Now
-->
So I went to somebody else's show.

Theatre created by, for, and about seniors, performed at care communities in Davis County in this co-production with Plan-B Theater and the Davis Arts Council, in partnership with Heart & Soul.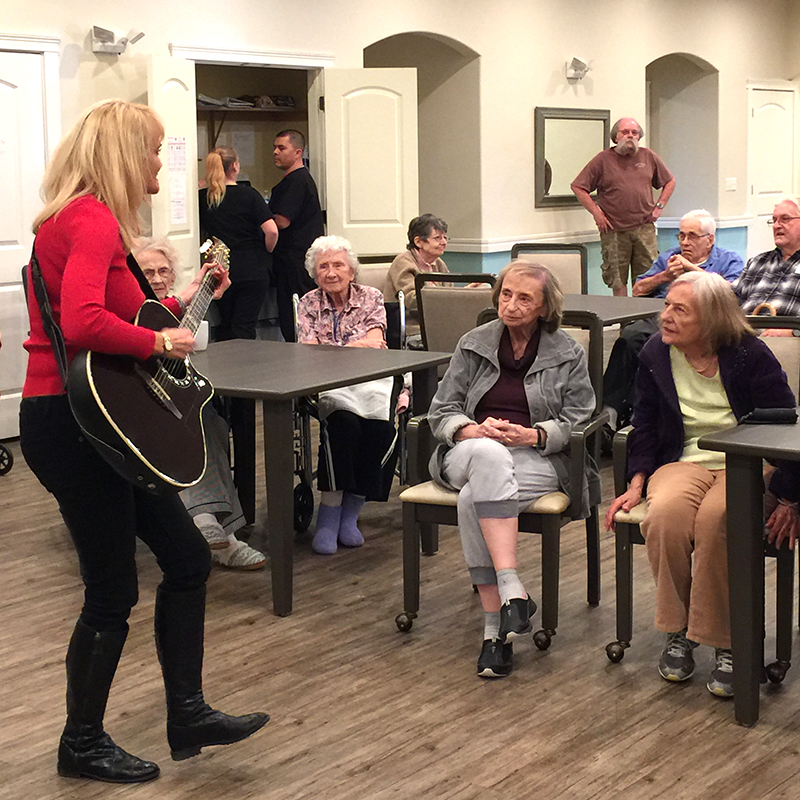 The other day my sister and I were helping a dear friend in California, Helen, to get settled in a memory care facility. Helen doesn't have any family to look out for her—no husband, siblings or children. She was confused and afraid and we were feeling stressed seeing her and how agitated she was about it. I told my sister I would bring my guitar and would get Helen to sing her favorite song (and one of mine).