THE JOHNSON CREEK BAND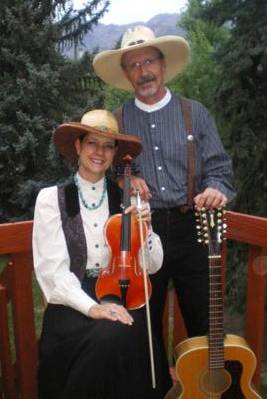 Free Music Festival! The Johnson Creek Band performs at 4 p.m. on June 13th at Heart & Soul Music Stroll, you can park your car or bike at 2700 S and Filmore, there you can grab a map that tells you where and when each band performs.
The Johnson Creek Band hails from the Salt Lake Valley, their home sitting adjacent to a historic farm house, with a majestic view of the Wasatch Mountain Range. The husband-and-wife duo entertains with a variety of traditional western favorites, mixed with a smattering of folk and early American tunes. Backed by Craig's guitar and Lenora's fiddle, mando, harmonica and banjo, their tight vocal harmonies and easy-going manner will have you tapping your feet and singing along!