Thank You Everyone for Participating in Music Stroll 2018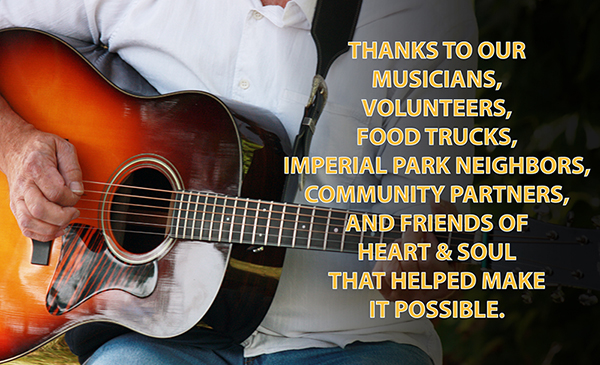 THANK YOU! All of us at Heart & Soul want to thank all of our amazing sponsors, volunteers, performers and attendees for making Heart & Soul Music Stroll a great success!
If you have any pictures you'd like to share with us, please send them along!
See you on June 8th, 2019 for the eighth annual Heart & Soul Music Stroll!