Sponsorship Opportunities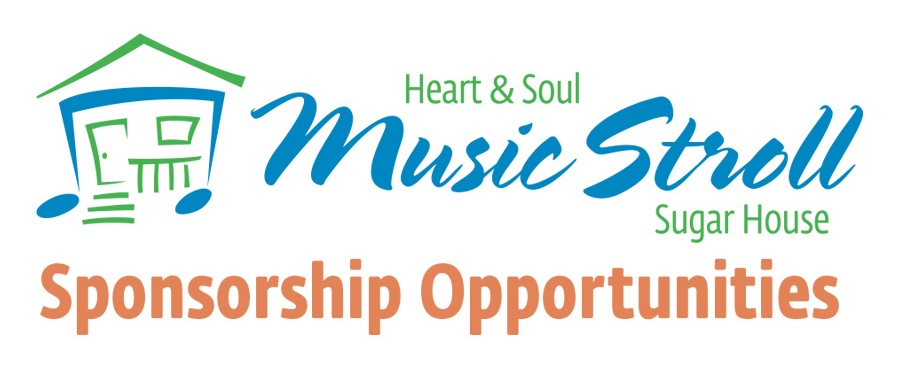 WE'RE BACK! June 13, 2020 3–8pm
For the ninth year, Heart & Soul, along with the neighbors surrounding Imperial Park, will present our incredible, one-day music festival.
Musicians will perform on 13 porches, driveways and lawns—or on our main stage—throughout this Sugar House neighborhood. Join us as Heart & Soul celebrates 26 years of bringing music and performing arts to isolated neighbors along the Wasatch Front.
The joy happens Saturday, June 13, along Atkin, Filmore and Glenmare Streets (1530 E 2700 South) in Sugar House. Thousands of people will walk and bike from lawn to lawn to relax and listen to our featured local bands. Each porch location is marked with its own sign that identifies the band, time slot, and you or your business.
Sponsor Event
---
Major Sponsor $1500 and above
Major Sponsor Recognition at the Imperial Park Stage and more. Verbal acknowledgement at the beginning and end of the event and an opportunity for company representatives to participate on stage. And more: top billing on posters, rack cards, banners, promotion materials, and on our website with link to your organization's website. Major sponsors often contribute toward volunteer/performer recognition and thank- you gifts. We're flexible and open to whatever form your generosity takes!
---
Event Sponsor / Imperial Park Stage Sponsor $750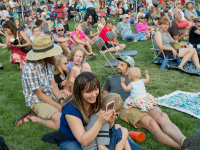 You'll see your name and logo displayed prominently on the Imperial Park main-stage banner. This is where the opening and closing act—and the biggest crowds—will be. And you'll get a thank-you acknowledgement at heartsoul.org and in our newsletter.
---
Three-Porch Sponsor $500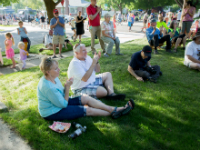 Sponsor three porches, each staging three bands and three hours of music (that's nine audiences) and receive exclusive acknowledgement on each porch, plus thanks for all the fun and music that happens there. You receive your name on the H&S Music Stroll Sign marking your porch and thank-you acknowledgement at heartsoul.org and in Heart & Soul's newsletter.
---
Porch Sponsor $200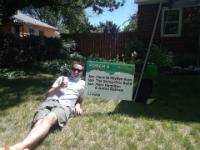 Sponsor three hours of music (and three acts) and receive exclusive acknowledgment for a porch and all the bands that play there. Your name will be prominently displayed on the H&S Music Stroll Sign marking your porch, plus a thank-you acknowledgment at heartsoul.org and in Heart & Soul's newsletter.
---
All contributions help put on a feel-good, community event that associates sponsors with a blissful day in the sun and a good cause. But more importantly—at least from our perspective— you're sponsoring shows for neighbors in institutions or otherwise isolated.
Sponsor Event
sponsorship, music stroll 2020