Sings Program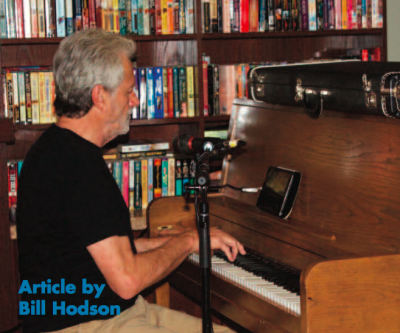 Hidden beneath the view of natures' daily beauty, the bustle and energy of everyday life exists, out of sight and out of mind, a world populated by those no longer able to get out and enjoy day-to-day living. In this world reside once vital, energetic members of our community who have fallen prey to old age and misfortune. Although legions of very special, dedicated people do everything they can to help, many still spend their long days in purposeless isolation, pain and confusion.
Evidence is now abundant that music and particularly participatory music can and is a very effective means to reach and improve the well being of these folks. It can relieve their isolation and bring them to a state of relative joy and peace of mind. This seems to be the most effective while they are involved in the musical process.
Heart and Soul's Sings program is a new effort designed to augment the work of bringing live entertainment… music… to those who are unable to be out in the world participating in life, by bringing them, not only live performance, but now the joy of Participatory Music. This effort is designed to allow and encourage participation in the music making process.
With the help of Heart and Soul musicians, 'in house' musical groups, bands, are formed. Favorite songs of the participants are selected and learned. Ownership, belonging, community, purpose, contributing, and being actively engaged are the key concepts that are fostered in this effort.

This activity has proved to enliven the participants and give them something to be a part of, to belong to. Participants band together and become actively engaged in enhancing their own well-being. This gives them a musical community of their own and with it a purpose, something to look forward to, and in some cases, a reason to live.
Bill Hodson is working with Heart & Soul to develop its Sings Program. With songs like My Blue Heaven, Sunny Side of the Street and Somewhere Over the Rainbow, he has brought the joy of music to Heart & Soul audiences for the past 15 years.
By Bill Hodson