Singing With Ukes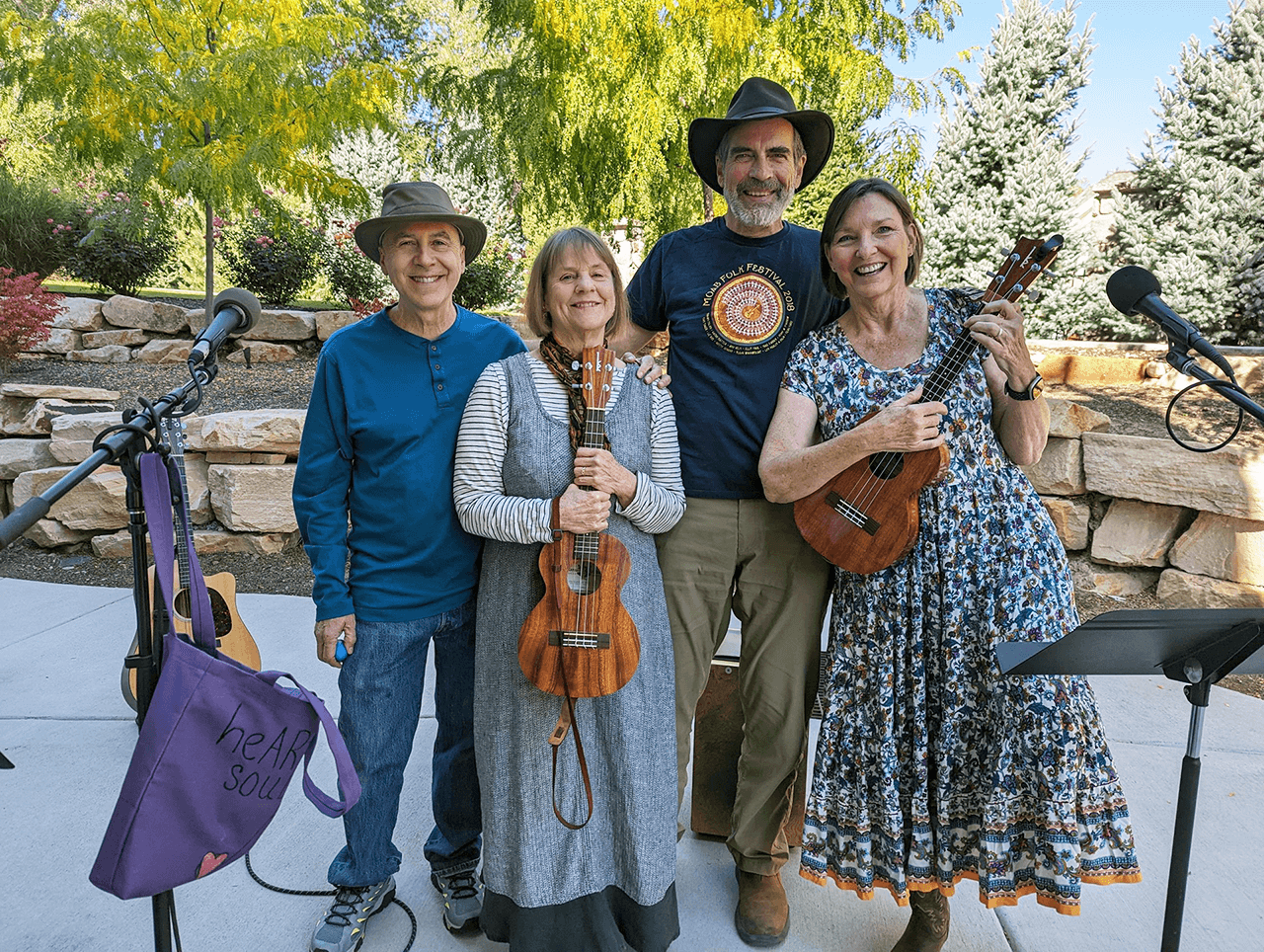 "We just had such a great show at The Grand at Holladay! Gorgeous weather, wonderful interaction and participation with the residents and staff. So many people were singing and tapping their feet. Our hearts are full. It was a joyous experience. One gentleman, Ron (who sang beautiful harmony) came up to us afterwards and said, as his eyes began filling with tears, "This is the best thing that's happened to me in years. It just lifts you up, you know? I used to play the violin - I can't anymore - but I can sing, and this just lifts you up. It made my day!"
"It made my day too!" I said. "We feel the same way, singing with you. It lights us up inside."
"Please come back!" he said.
"We certainly will" I said.
Flying high! Thanks Ainsley, for booking this Courtyard Concert.
-Stacey
Singing With Ukes
(from L- R) Brett Evans, Stacey Cole, Bill Stoye, Pam Holman