Our Insider in the World of Elder Care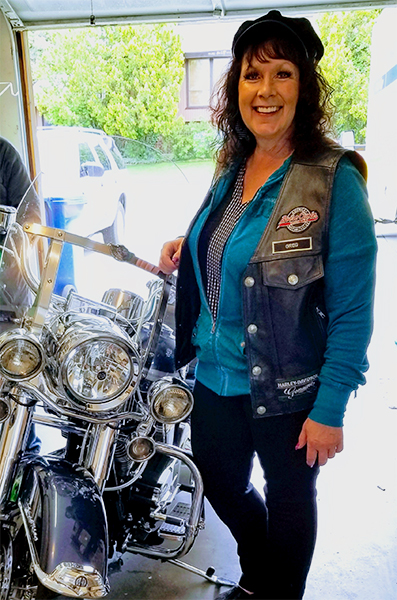 Conae Holmes is a woman who wears many hats – both literally and figuratively. Her collection of over 60 toppers has been built over decades of service, working on the frontlines of elder care in Utah in myriad roles. Currently, she helps seniors find care communities that are a good fit, is an advocate for Alzheimer's awareness, and has served on Heart & Soul's board for two decades, currently as president. However, this is just the beginning of her legacy in care. With the first taste of fall in the air, she sat down with me over coffee to discuss her many roles, passions, and how music makes a difference in the lives of seniors.
For over 25 years, Conae has worked in health care, including nursing, recreation, resident services, and more. With all of this experience, she is a font of wisdom, and knows what to look for in a care community. "If you walk through the building and nobody says a word to you, turn around and walk out," she advises. The other red flag? "People doing nothing in front of the TV." She paints a picture of how care communities should be, with plants filling the rooms, beloved pets by their peoples' sides and activities geared toward the interests of the people who have made these spaces their homes. Music helps such a place come together, and she has witnessed its transformative impact many times.
She illustrates how the organization helped her and the residents she served while still in its infancy. At the time, Her budget was small: $80 a month for the entertainment of 40 residents. As she describes it, "When [Janna] started Heart & Soul I was so excited, because to bring the quality and diversity of music into nursing homes is huge." And from there, she got to personally witness its effect within her own care community. Her eyes grew misty as she told me the story of an unresponsive woman in memory care who, as the musicians started playing at a hoedown party that was thrown for the residents, began tapping her foot in time to the music.
This was not the first time that she, or I, teared up as we explored her stories, and their interwoven nature with Heart & Soul. In the years since the hoedown she has seen Heart & Soul grow, in terms of people reached, community awareness, and the capacity of service it provides. And she has witnessed the impact of the organization on hundreds of individuals. As she puts it, "The power of music can reach people where nothing else can sometimes. Because music touches our soul."
While there are many remarkable aspects of Conae, all of them are rooted in her unrelenting passion for the work that she does, and the people she serves. The care she gives is not limited to her clients though; as we get ready to go she gives me a hug, and clear instructions on how to create an advance directive. What it comes down to for her is that "I like making a difference, and that's why I do my job." She leaves to go pick up a client for an appointment. For him, her visit will certainly be a bright spot in his day, as meeting her was in mine. Her legacy of service is an impact felt throughout the valley, as she continues to give back and advocate for awareness and healing. But for a moment, it's just her and the client, and making a difference.
Conae Holmes is owner of Conae's Caregiver Connection, a free senior placement, resource and referral agency. For more information call (801) 635-7548.
Article by Sahara Hayes
---
Do you believe in the healing power of music?
Help bring music and performing arts to isolated neighbors!
We are looking for more performers, show hosts, event and office volunteers. Visit www.heartsoul.org to learn more or email us info@heartsoul.org