Music Stroll 2017 Announced - June 10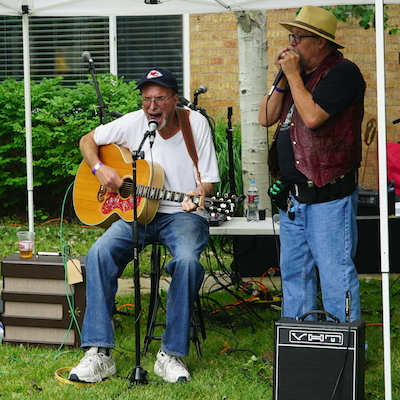 Last June, we got to play in the rain! After a glorious start, we enjoyed a new flavor of festival, with diehard musicians and audiences treading water in a sea of music. We hope to see you all next year, on Saturday, June 10, 2017 when once again we will share the music and the joy Heart & Soul artists bring to people who find it difficult, if not impossible, to attend a concert on their own.
We need volunteers for Music Stroll next year. Email
This email address is being protected from spambots. You need JavaScript enabled to view it.
if you would like to help.