Heart & Soul's YouTube Channel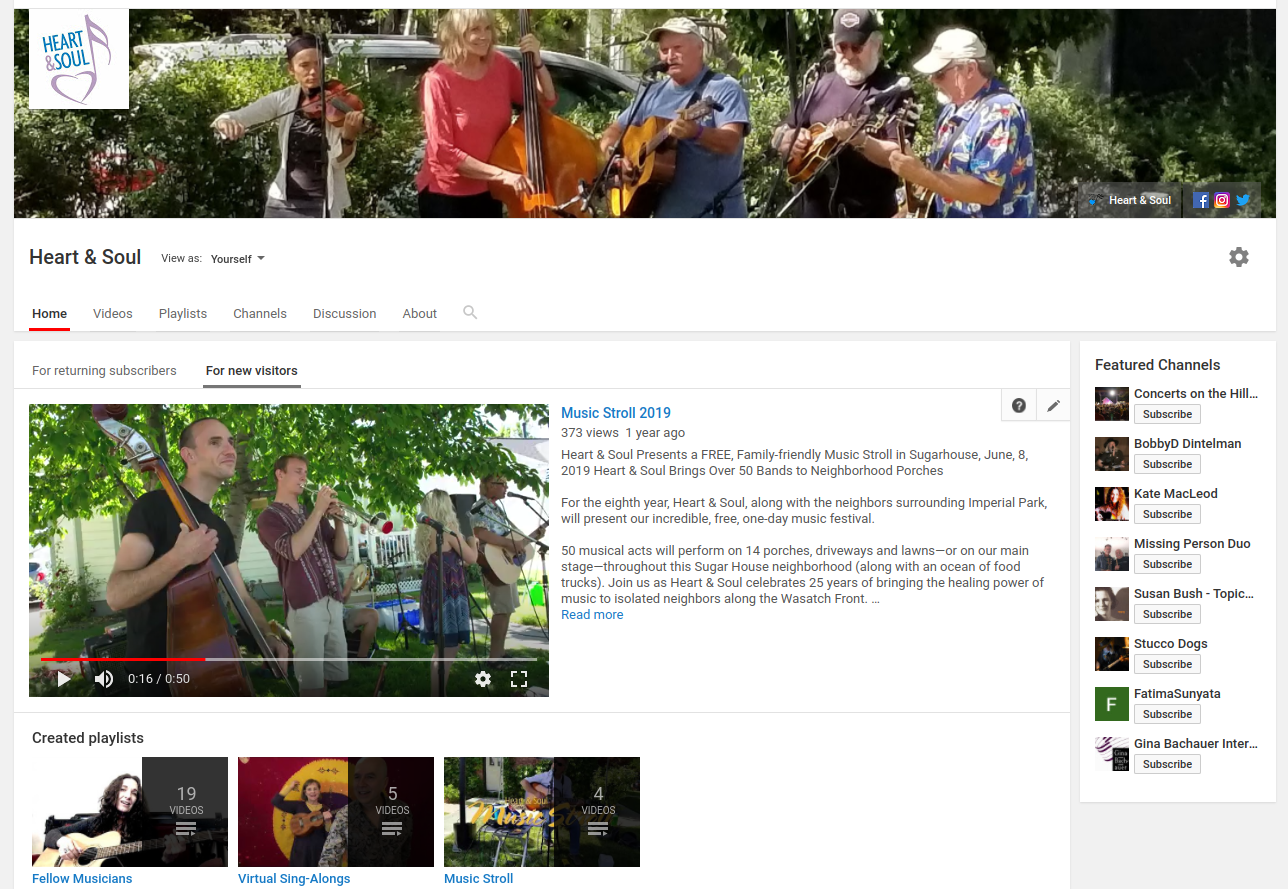 In a time when we are more separated than ever, Heart & Soul wanted to consolidate the love and creativity our artists offer into one place. We've added videos to our YouTube Channel from several artists who have been kind enough to share their work.
While our primary intention was to create a resource for the care communities we serve, we hope that all friends of Heart & Soul will check these videos out and enjoy them too! Please feel free to share them far and wide. And click that subscribe button!
So far, we have works from the following Heart & Soul musicians:
Bobby D
Choir! Choir!
Kate MacLeod
Marlena Lambert
Marianne and Kathy Liu
Ophir Creek
Susan Bush Band
If you are a Heart & Soul musician, we'd love to include you on our YouTube Channel! You are welcome to send your YouTube video link or a video upload to programs@heartsoul.org.
Thank you for sharing the hope and healing message of music that Heart & Soul provides. As always, know that we offer our greatest love and caring to all during these difficult times.