Give Music, Give Thanks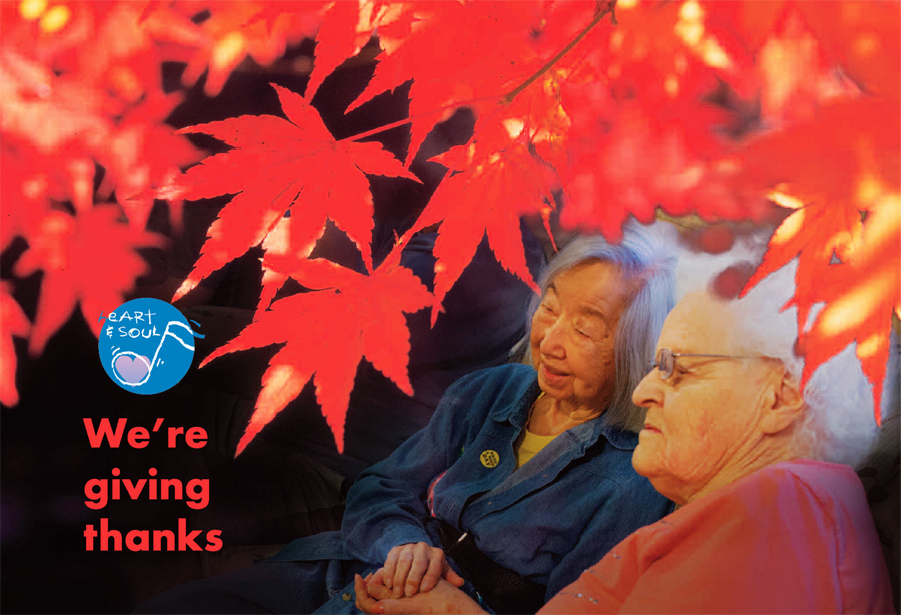 Give Joy, Hope, and Live Music for Love UT Give Tuesday.
Heart & Soul Heals the Human Spirit by Bringing Music and Performing Arts to Isolated People.
Help bring over 1000 live concerts annually to those living in care communities with your donation today.
Your donation will be MATCHED!
We have several generous donors who have contributed matching grants.
Join us in sharing the healing power of music with neighbors who find it difficult if not impossible to attend a concert on their own.
loveutgiveut, Love Ut Give Tuesday 2018