End of Year Newsletter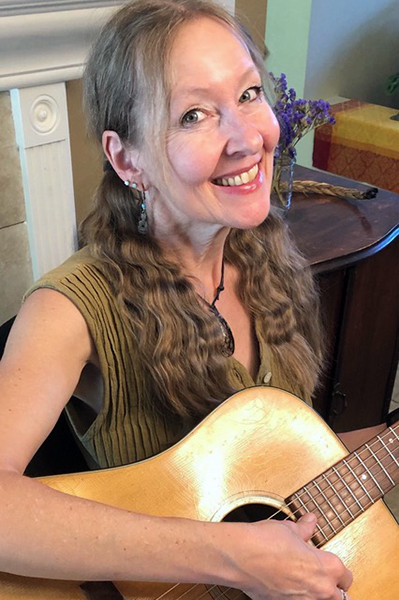 Dear Friend of Heart & Soul ~
As a life-long musician, music has always been able to make my day. I am glad about this, and even more cheered to share music that includes everyone! In this way, Heart & Soul is a gift for all of us. It is a gift for musicians who love to play, and eager listeners who might look forward to a Heart & Soul show all week.
As the year winds to a close, I write as a Heart & Soul musician who has played for Heart & Soul audiences since 1998, and has seen the work that Heart & Soul is doing and the difference it makes in our communities.
This year has certainly been difficult for us all, and that's no different for a nonprofit like Heart & Soul.
But with challenges comes great creativity and adaptability. Did you know that, even when facilities were "locked down," Heart & Soul was still able to bring them music? As soon as the pandemic began, we realized that new bridges needed to be built, and the virtual "Singing Telegram" was born. Connecting via iPad, computer and even big TV screens, Heart & Soul musicians are able to reach people who are isolated and help them feel less alone during these hard days of quarantine.
But it is not only virtual-- that is the magic of it! We may connect with electronics, but we're really connecting in a heart space—the lonely make a connection with a loving community of artists, and musicians are afforded the opportunity to play for a grateful audience.
It is an honor to be part of this team: Heart and Soul staff with a beautiful vision, a community of dedicated artists, volunteers and board members, who come together to work for the good of all, and help to give a voice to those in our community who are often overlooked.
I recently had the privilege of singing carols with an elder via FaceTime. She shared with me about her life and time when she played the piano onstage as part of a well-known symphony. Our visit this day was very moving for both of us, as she had many meaningful reminiscences inspired by our meeting.
As an interdisciplinary nonprofit that supports the arts in the community, Heart & Soul is committed to supporting the musicians we work with.
As we always have, Heart & Soul offers an honorarium for the time and talent our performers share—and this is exactly what your gift funds! A donation of $55 brings a solo performer to a care center for one 45-minute set. A contribution of $110 gives a duet the opportunity to sing for a community. Heart & Soul has held 1,200 performances this year, despite the pandemic! Your end-of-year donation helps us present these performances to the community, and achieve our goal of visiting with 28,000 people in 2021.
A smile on our friends' face, as we play and sing their favorite songs with them, always makes our day brighter! Your donation of any amount will help so much! Together, we can bring music, healing, and love to the isolated in our community. Wishing you peace, joy and health for this season and always ~
Anke Summerhill
Heart & Soul Musician